All these years, I have tried a few eye creams (picture as shown below).. but so far none work, even the estee lauder advanced eye treatment also dont help me... so now still searching for a more effective one..
But then although it may not work on me, doesnt mean it does not work on you ..but maybe if it doesnt work for everyone..it should be quite useless:I have tried a few eye creams.. those that I have used long time ago, I have threw away the product already ( haha, although the fancl one expired because it can only last 3 months, i still have not threw into the dustbin..ooppss) ..
Here are some of my eye creams/gels that I have used.. All these dont work on me, dont work on my seriously dark circles...kose Moisture skin repair rice powder extract eye cream also dont work on me...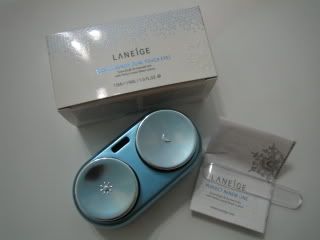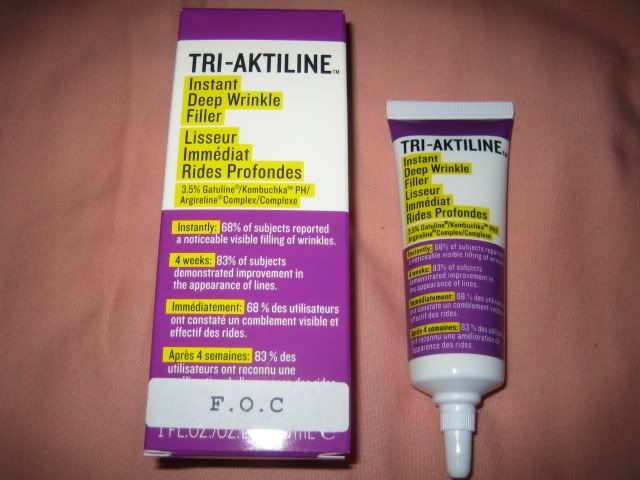 I am currently using this laneige perfect renew dual touch eyes and Tri-Aktiline deep wrinkle filler...
Laneige perfect renew dual touch eyes:
I saw that this was selling much cheaper than the retail price at our airport and bought 1 tub to try. 1 tub consists of 2 x 15ml cream..1 for the day and the other 1 for the night. I am still monitor the progress of these dual cream . Its pretty light and absorb well into my eyes.. the day eye cream comes with SPF15 as well.. I have yet to see any drastic improvements to my dark circles after using this product for so many months, and I still have more than 1/2 in both the day and night tubs.
But for the price, its ok for 30ml of eye cream.. I doubt I can finish both cream so soon as 15ml per side its really a great amount considering its eye cream. I just use about less than a green bean size for both my eyes..
Tri-Aktiline Instant Deep Wrinkle filler:
I went to the product demonstration at their roadshow and was taught how to use the product the right way.. they asked us to try on our hands as well as on our palm( the middle smiley line if I put both my hands side by side) .. when I applied on my underyes, the fine lines appear less obvious, somehow it blurred the fine lines.. I have not seen any drastics improvement after using for around 2 weeks though.. This eye cream must use dab dab motion when applying, cannot rub or spread all over the eyes.. This eye cream can also be used on our fore head and laughing lines, basically at places where we can see fine lines... but NOT on the whole face... Nowadays, I used my laneige after letting Tri-Aktiline absorb into my under eyes..