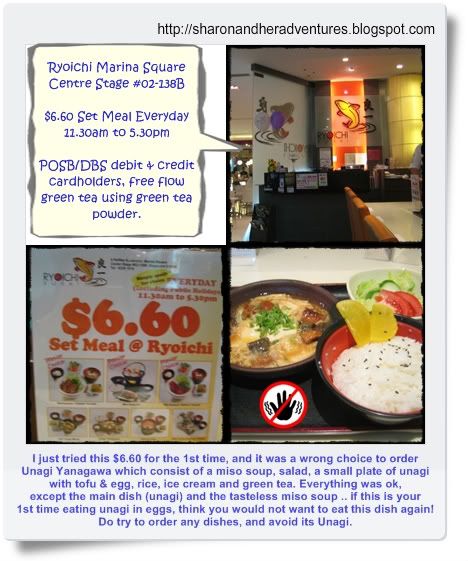 They also have set dinner for $8.60 or $8.80++.. This was one of the worst Unagi I have eaten, I even ate a few bones... but according to ling, she said unagi bones are soft bones, the same as ikan bilis's bones.. so it should be ok ..
The miso soup also cannot make it.. think the salad, rice, ice cream and rice still ok... think I made the wrong choice, should have ordered their popular choice..
My total bill came up to $7.75 including 10% service charge and 7% GST.