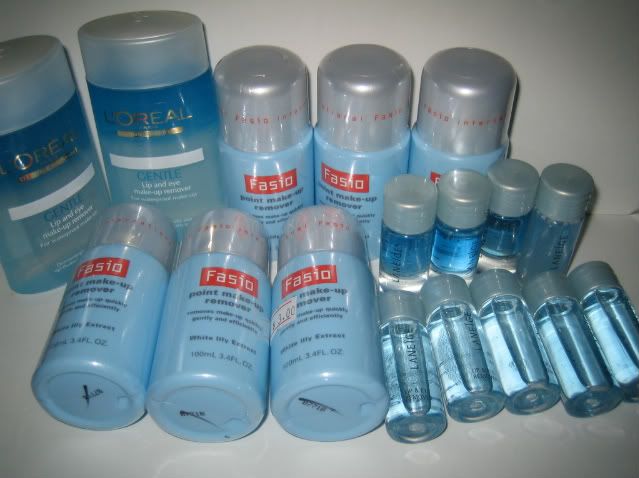 Fasio: I stocked up 6 bottles of fasio point makeup removers during the Shiseido sale at $3 each.. although its not oily, I find that it does require more pieces of cotton pads to remove all traces of eye makeup.
L'oreal: This is still my HG eye makeup remover.. Chinatown Ocean, LeyWah, Ang Mo Kio Pink Beauty sell between $6.80 - $7.20. Normally I will buy at 2 bottles at 1 go. Remove my waterproof makeup effectively without creating any blurry effect like the Fancl mild cleansing oil.
Laneige: This miniature eye remover is good for travelling use.. It cleanses quite effectively like L'oreal.. however, it is much more expensive than L'oreal so long term usage wise, L'oreal is still much more affordable.