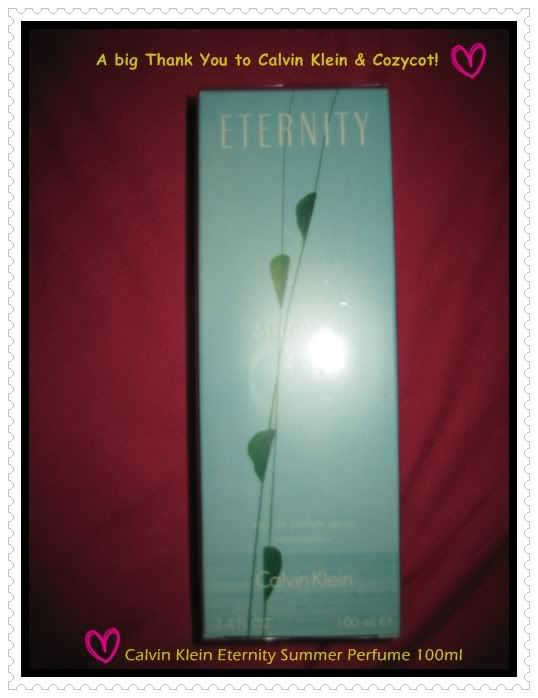 When I was at Cozycot office to collect my
Zeno prize
, the staff also pass me another prize which is a big bottle of Calvin Klein Eternity Summer Perfume 100ml for being one of the lucky 20 winners to blog about
Why I Love Cozycot
.. ( I think I only got to know that I am one of the winners, and Cozycot already prepared the prize for me, so that I can collect 2 prizes at 1 time) ...
See one of the many reasons why I love Cozycot...
Another big big thank you to Cozycot for noticing
my blog entry on Why I Love Cozycot
. And Special thanks to Calvin Klein for sponsoring these lovely perfumes for cotters.
Think they only published 4 blogs out, which mean there should be another 16 Calvin Klein Eternity Summer Perfume for grabs.. Just tell Cozycot why you love Cozycot, and you have a chance to be rewarded. Cheers!