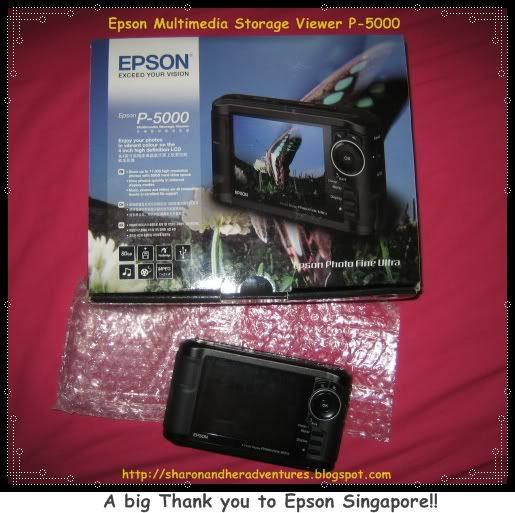 Went to collect my Epson prize from Epson Singapore at Harbourfront this afternoon.
A few months ago, I had bought
an Epson printer TX400 during the IT fair
, and a few weeks ago, I received an email asking me to do an online survey from them, about their products and services, what made me buy the printer at the IT fair etc... haha, and really did not expect to win a prize for helping them do a survey..
Anyway, there is 80GB of storage space, I just tried to play with it to view my pictures from SD card and the pictures were very clear.. Got to play with it more to figure out more of its functions..
A big thank you to Epson Singapore for this great prize! ('',)